No Mask No Service is a respectful way to do your part and adapt to the new normal.
Fashion Designer, Amanda Lew Kee, launched the brand in response to mandatory mask bylaws in Ontario, following a donation of 4,500 non-medical masks to long-term home care communities across the GTA. Much like the masks she has donated, No Mask No Service is cut and sewn in one Toronto studio to keep styles fresh and economic. Lew Kee's goal was to create masks that look good and feel even better, like yoga pants for your face.
Our mission at No Mask No Service is to provide, protect and give back directly to our local community. We believe in responsible leadership and lead our business with initiatives aligned to our core values: fair pricing, program to pay-it-forward, action to reduce waste, and mission to raise community awareness.
Washable, Lightweight, Stretch Masks. Double and triple layer with high grade bamboo lining and inside filter pocket.
Hand cut & sewn in Toronto.
Available Styles:
Purchase 5 masks and get the 6th FREE to pay it forward to a loved one or front line worker in your direct community.
Double Layer Masks with Inside Filter Pocket, $10 each. [SHOP NOW]
Triple Layer Masks, $15 each.
[Shop Now]
In response to the recent change of Canadian guidelines, we have introduced 3 layer masks to our line up. We are confident that our 2 layer masks made with stretch fabric, high grade bamboo lining and inside filter pocket provide safety and comfort with the option for an additional layer.
Not all masks are made the same. We care for your health, safety and comfort. We do not import and rebrand masks. We hand select fabrics from our local suppliers, we cut and sew each mask in a small Toronto studio, and we value community awareness.

Our mission remains the same as day one: to provide, protect and give back directly to our local community.
Introducing our new little best friend!
The perfect matching accessory to your stretch masks! [SHOP NOW].
Apart of our reduce waste program, making use of all fabric hand cut and sewn in a small Toronto studio.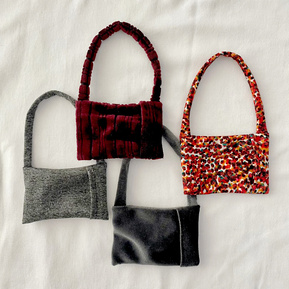 Fits one rolled up mask. Can also be used for easy access tap cards!
Everyday essentials made easy.
Our Values are Shared Values
We are working hard to continue to producing weekly drops for all your mask needs throughout these uncertain times. In addition to making masks that look good and feel even better, we focus on raising positive community awareness. Stay tuned for an upcoming initiative celebrating the importance of supporting local.


NMNS x Oretta, Limited Edition Collaboration
To raise awareness for the importance of supporting local restaurants, we've teamed up with @OrettaToronto , @OrettaCaffe to bring warm Oretta vibes to the comfort of your home! The collaboration consists of limited edition sweatshirts and matching masks. The perfect comfort combo for running out to pick-up your local take out orders!
The mission of this initiative is to raise community awareness for supporting small local businesses, takeout from local restaurants, and the overall importance of masks specifically in the service environment.

We challenge you to order local take out at least once a week.
The Rebel Mama X NMNS In Support of Unsinkable Youth, April 2021.
In 2014, Nikita Stanley and Aleks Jassem – two unlikely moms combined their talents and mutual distaste for the typical mommy rhetoric and created The Rebel Mama(.com). Adored by cool moms the world over, the smart and edgy online publication creates a safe and judgement-free space that's known for its celebration of both individuality and authenticity.
Unsinkable is a not-for-profit organization amplifying diverse voices to drive change in the way people manage their wellbeing. At Unsinkable, we believe that our voices hold power, our stories hold wisdom, and our communities can drive real change. Our mission is to connect, empower, and educate people so they can lead healthy and fulfilling lives. Unsinkable is inspired by the legendary life and story of our founder, Silken Laumann.
We'd like to hear from you!